King Prajadhipok Museum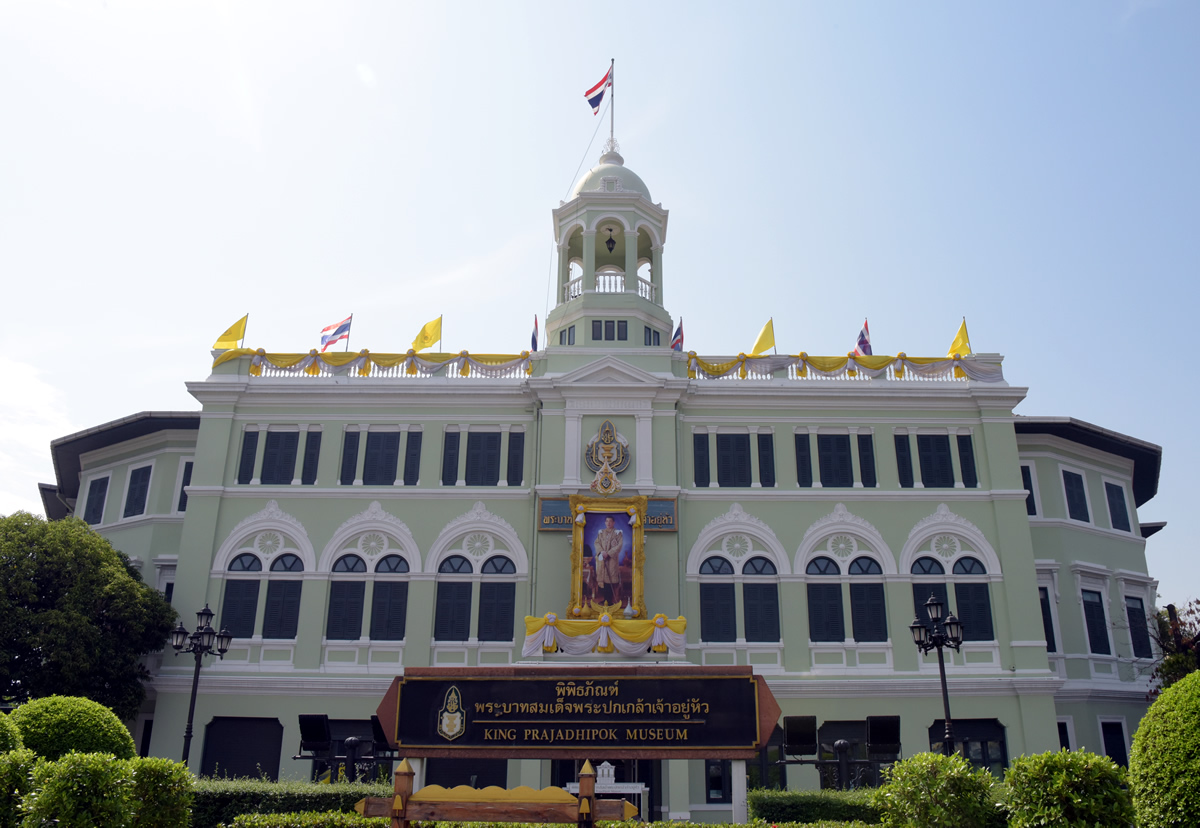 The King Prajadhipok Museum was formerly under the care of the Secretariat of the House of Representatives and was house in the basement of the King Prajadhipok Monument, in front of the Secretariat Building.
The museum enjoyed the blessing and patronage of Her Majesty Queen Rambhai Barni of the seven Reign, who in 1980 kindly donated personal articles belonging to His Majesty King Prajadhipok for public exhibition.
On April 26, 2001, responsibility for management of the museum was turn over to the King Prajadhipok's Institute, and the Public Works Department agree to have the museum housed in its building. The building and thus refurnished and Permanent exhibition was house in it. On December 7, 2002 His Royal Highness Crown Prince Vajiralongkorn opened the King Prajadhipok Museum on behalf of
His Majesty the King Rama the ninth.