The History of the Building Housing the Prajadhipok Museum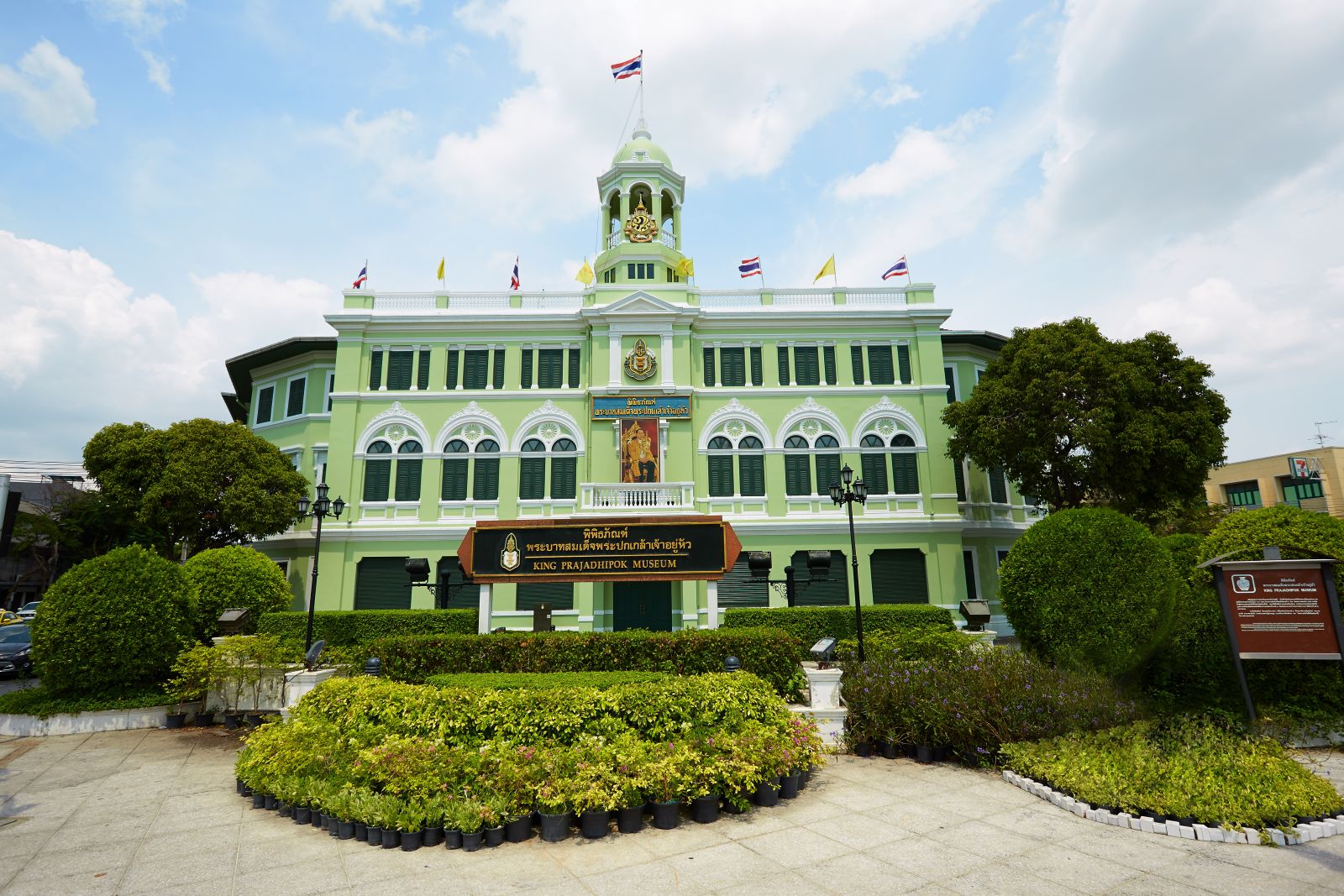 The store John Sampson & Son Ltd. The firm was a branch of Messrs. Sam & Sampson & Son, a famous Bond Street firm, which sold clothing, shoes, and saddles, and accepted orders for custom - made suits. It launched its Bangkok venture at the invitation of King Chulalongkorn during the king's trip to Europe in 1897. The store first opened business in a rented shophouse on Phra Sumen Road in 1898. In 1906, King Chulalongkorn commanded the Royal Treasury to commission the construction of a large building on a 1,008 square wah plot near Phanfalilat Bridge. The total cost for the land and construction came to 258,550 baht, a sizable sum. It was then specially rented to the store. Interestingly, Mr. Frederick Sampson, owner of the firm, was allowed to choose the building plan and design himself. What set the store apart was the fact that it was the only commercial premises on Ratchadamnoen Nok Avenue, Bangkok's main thoroughfare that King Chulalongkorn wished to be lined with the courtiers' residences and government offices only.
The construction was completed in 1912 in the Sixth reign. Mr. Sampson signed a 15 - year rental contract with the Royal Treasury on June 1, 1912. On July 31, 1926, which was only 10 months before the contract expiry date, the firm revoked the rental contract with the Royal Treasury.
In October 1926 in the Seventh reign, Luang Maitrivanit rented the premises from the Royal Treasury. Named the Suthadilok Store, it sold construction materials, modern sanitaryware, pressure lamps, glassware, and tricycles. The contract expired on September 30, 1932.
In February 1933, the Public Works Department under the Interior Ministry rented the building as its headquarters in a contract signed on August 10, 1935. The building remained as the Public Works Department until 1995 when the Fine Arts Department registered the premises as a heritage site.