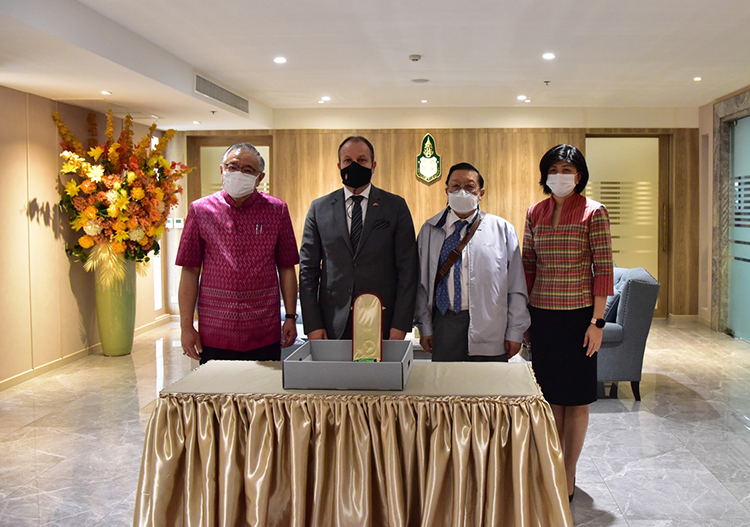 Professor Wuttisarn Tanchai, Secretary General of King Prajadhipok's Institute welcomed H.E. Dr. Sándor Sipos, Hungarian Ambassador to Thailand along with Mom Rajawongse Chitsanusan Sawatdiwat and Director of the King Prajadhipok Museum By visiting and studying the history of King Prajadhipok as well as seeing the Order of Le Croix de Merite, the highest class of Hungary. When His Highness Hungary at the King Prajadhipok Museum
His Majesty King Prajadhipok received The Order of Le Croix de Merite, the highest order of Hungary when he visited Hungary on August 8, 1934. His Majesty decorated this order twice, First, it was during the grand banquet held by His Serene Highness the Regent of the Kingdom of Hungary: Miklós Horthy at Godollo Palace on the same day. and the second time was at the banquet welcomed by Prime Minister Gyula Gombos on August 15th.
The decorations include the star, medal and sash, in the box. This is one of the European decorations collections which the Svasti Family has lent to us on February 9, 2016. Then, we did research to gather more information about its history. Also, we cooperated with The Bureau of Grand National Treasure to conserve the objects and check the quantity of the metal for the conservation record.
Gallery